Welcome to the member's section of the Troop 104 official web site. From here, you can view the troop roster and scout information, as well as view more pictures from recent trips and events. Like many of the other pages, this site is still under construction and may not always be functional. To let me know about any problems you encounter, e-mail me at:
crescent-hawk@home.com
Thanks.
[Home]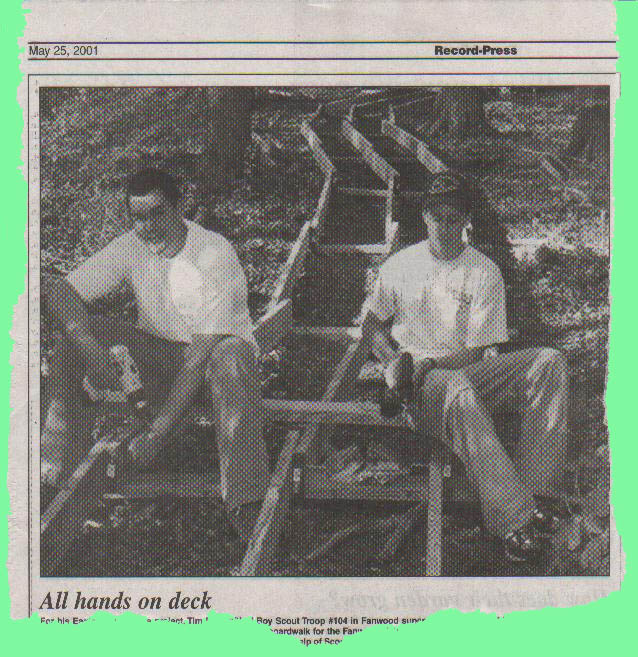 Troop 104 gets a little press coverage
Pictures:


Congrats to Tim Lee for completing his eagle scout
project, a 150-foot boardwalk through the
Fanwood Nature Center.